Working for a SatNav company (CoPilot Live) to be exact, some people might think I'm a little biased and have a hidden agenda when I say CoPilot Live 8 is the best. Well, although you can't please everyone, I'm just like you, looking for the ultimate in SatNav software for my device.
Below you will find some comparison screenshots of CoPilot Live 8, Navigon, iGO 8, Sygic and TomTom for the iPhone. Although my favourite by far is CoPilot Live 8, it's purely based on the amount of features CoPilot has over the competition, e.g. Live Link, Weather, Safety Cameras*, Traffic*, Fuel Prices*, ClearTurn*, Lane Assist*, Sign Post*, Speed Alert*, the fat finger buttons (making it easy to use whilst driving) and overall look and feel etc.
All applications have their pro's and con's, some people might not like TomTom for instance or another SatNav, some people might not even like CoPilot, everyone has their own personal preferences and beliefs, so here's a few screenshots to let you decide what you think is the best for you.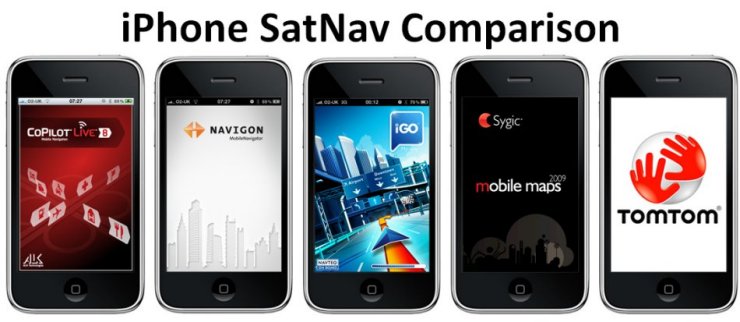 CoPilot Feature Note
* Safety Cameras coming in next iPhone update (Europe only), currently free for Android & WinMobile
* Traffic and Fuel Prices will be available for purchase very shortly for WinMobile, Android and iPhone
* ClearTurn, Lane Assist, Sign Post and Speed Alert currently only available in Europe
CoPilot by far is the cheapest at £25.99 for UK & Ireland and £59.99 for entire Europe!